Start being more productive in the modern work world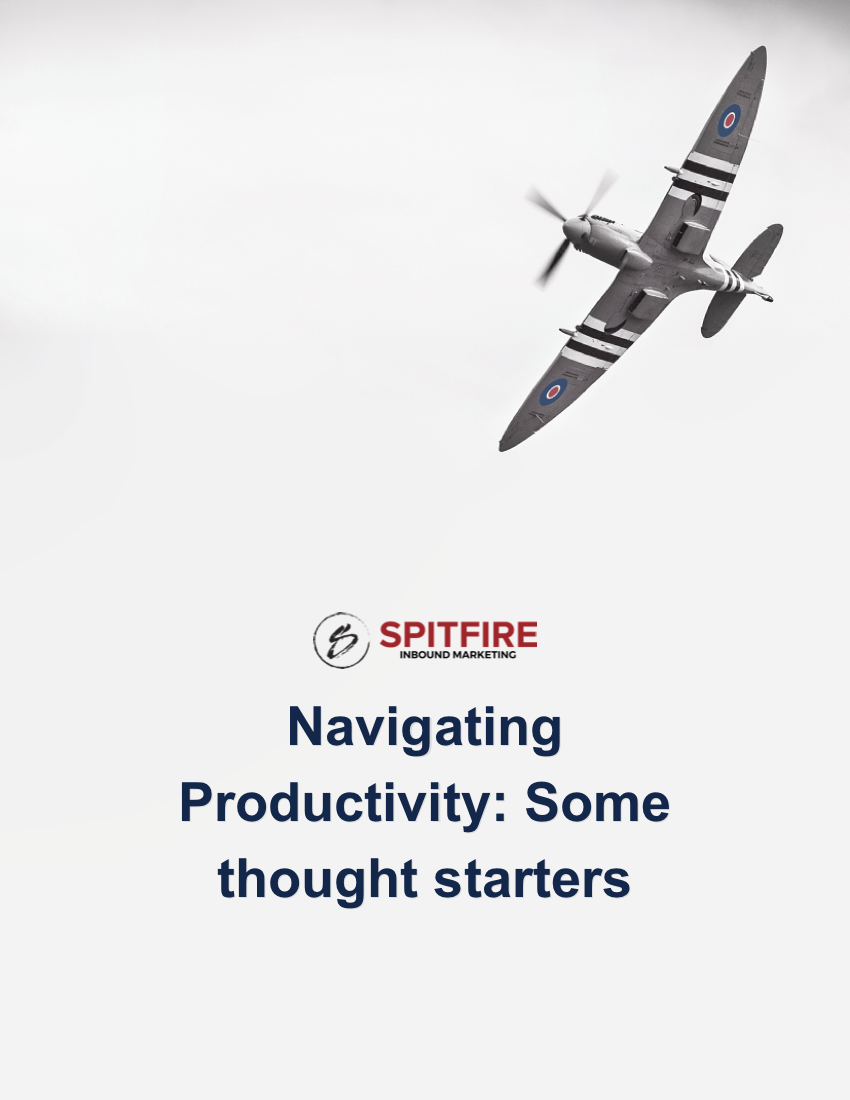 Here at Spitfire Inbound, we have a remote working policy, so we understand this dilemma of trying to stay productive with this always-on lifestyle. That's why we put together this compilation of some of our popular productivity posts and created Navigating Productivity: Some thought starters. It's full of tips and tool suggestions to help you create a more productive working environment.
We'll also be adding more productivity tips and techniques to this resource as we learn and grow, so you'll always have the tools to be more productive.
This guide covers:
Using continuous skills development to motivate your staff

5 Practical Productivity Apps

The Pomodoro technique

3 applications of the Pareto Principle to boost your productivity