Based in the UK, France, Dubai, Spain and South Africa, DXG is a Group of four leading digital agencies with a global reach.
A world-leading group of specialist HubSpot Partners
The Digital Transformation Group, or DXG, brings together the combined capabilities of leading marketing agencies Spitfire Inbound, Markentive, Nexa, and Cognition. With over 180 experts and offices in South Africa, the UK, France, Dubai and Spain, DXG boasts a global reach and network that puts them in the top 1% of HubSpot Partner agencies. As a group of four leading digital agencies, DXG has the skill and scale to solve any marketing and sales problem, for any organisation, anywhere in the world.
The core of DXG's offering is HubSpot-powered marketing and sales services, strategy, technology and brand consulting. With digital transformation taking centre stage in 2021, DXG aims to use its extensive resources and expertise to help organisations harness this power and bring truly transformative digital marketing services to industry-leading enterprise organisations around the world.
Technology
Digital transformation involves bespoke technological solutions. These solutions are scoped based on the problem we are asked to solve. As a Group, we are agnostic in the technologies we deploy. That's because every project is different and every problem presents its own unique challenges. What we guarantee is that we will achieve any outcome, quickly and effectively.
Strategy
Strategic thinking means clarity of thought. We create clarity by analysing markets, setting accountable objectives, segmenting audiences and developing content strategies. On the basis of this research and consultancy, we create accountable, effective marketing and sales strategies that deliver results on a regional and global scale.
Branding
If the mind of a brand is expressed in data and analytics, then its soul is expressed creatively. Our creative teams are flexible and commercial in their approach. Their capabilities extend from core brand development to social media ads. As with everything DXG delivers, the creative execution forms part of a broader strategy geared to core commercial outcomes.
HubSpot
As DXG, we offer the entire suite of HubSpot solutions. HubSpot is a world renowned all-in-one marketing, sales, and service software that offers tools to help your business grow. The software provides a central location for your Search Engine Optimisation, social media, content creation, marketing automation, lead generation, audience segmentation, and more, and is transforming the way the world does business.
From implementing the HubSpot CMS and CRM systems to training your teams, we transform organisations with the inbound methodology and we adapt HubSpot to suit your business goals. Whether your focus is generating leads, accelerating sales or developing a powerful website, we offer the complete range of HubSpot services to meet your needs. Together, we build your custom solution.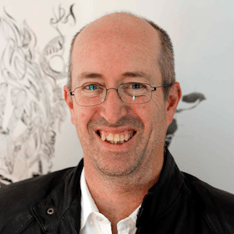 Darren Leishman, Spitfire Inbound Managing Director, had the following to say:
"Spitfire Inbound are incredibly excited about the opportunity to deliver high quality HubSpot CRM platform deployments across geographies, languages and industries. DXG is perfectly positioned to deliver on this promise."
"The partnership with equally, highly skilled agencies across three continents allows us to work closely with businesses to deliver on their digital transformation vision. The results and partnerships we will be able to deliver through the combined skills, experience and expertise of DXG is truly exciting."
"Spitfire Inbound are incredibly excited about the opportunity to deliver high quality HubSpot CRM platform deployments across geographies, languages and industries. DXG is perfectly positioned to deliver on this promise."

"The partnership with equally, highly skilled agencies across three continents allows us to work closely with businesses to deliver on their digital transformation vision. The results and partnerships we will be able to deliver through the combined skills, experience and expertise of DXG is truly exciting."
Alison Leishman, Spitfire Inbound Strategic Director, added: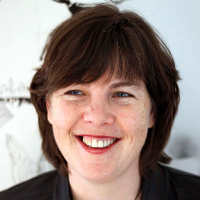 "The diverse and deep skill set and HubSpot experience of the Spitfire Inbound team is perfectly positioned to add incredible value to any business engaging with DXG. This is a great opportunity for our agencies to work together to deliver exceptional results for clients. I am excited to be embarking on this journey with our team and that of our partners."
"The diverse and deep skill set and HubSpot experience of the Spitfire Inbound team is perfectly positioned to add incredible value to any business engaging with DXG. This is a great opportunity for our agencies to work together to deliver exceptional results for clients. I am excited to be embarking on this journey with our team and that of our partners."
Discover the people, process, and philosophy behind the DXG Global Partnership at www.dxgconsultancy.com